TM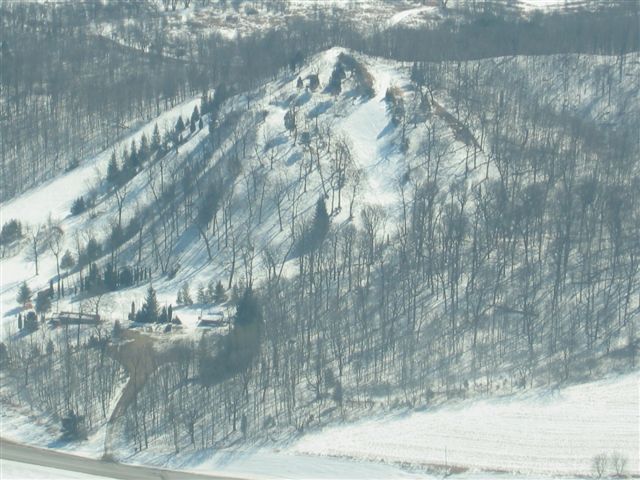 The Members of the Milwaukee Ski club own and operate the Fox Hill™ Ski Area.
It is located just a few miles North of Slinger, Wisconsin on the East shore of Big Cedar Lake.
Directions and map

The Milwaukee Ski Club is reasonably priced for an excellent skiing value.
2022-2023 Rates
We offer beginner, intermediate, and some of the most challenging expert runs in Southeastern Wisconsin.
We have 226' of vertical served by 4 rope tows.  
Lift lines are the exception not the rule.
Also we have a cross-country loop with access to the neighboring CLCF trails.

We have been a club since 1910!
Memberships are currently available.
There is no waiting list at this time.
For more information on The Milwaukee Ski Club email  [email protected]

The Milwaukee Ski Club is Private and the entire Fox Hill™Ski Area property and facilities of the club are limited to members of the Milwaukee Ski Club as stated in the by-laws.
Memberships are available.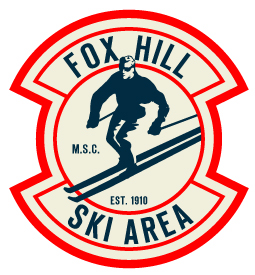 Fox Hill™Snow Report

Fox Hill™Downhill runs are Closed
Fox Hill™ Nordic trails are Closed
  See our Conditions page for the latest report straight from the hill and will be updated before the text below.
Friday March 17, 2023 AM Happy St. Patrick's day
Conditons will not be suitable for safe skiing this weekend, Think Snow.
Sunday March 12, 2023 AM
2" of new snow and still snowing. Looking for skiiers still no Bunny Hill today.
March Friday March 10, 2023 AM
Fox Hill has received better than 7.5" of fresh heavy wet snow, it will be a challenge for grooming but the team will make the best of it.
Additional help for hill crew would be appreciated this weekend, and due to the late season snows we have opened the hill crew schedule for next weekend.
Please consider signing up if you can hill c. rew or patrol next weekend.
As always check our Conditions page for the latest from the hill.
Friday March 3, 2023
Due to the warm weather and snowmelt, we will be closed this weekend.
Thursday February 23, 2023 PM
We will be open this weekend.
Extra hill crew help is needed.
We received about 6 inches of very dense snow which is to an extent self packing itself and bonding to the surface below. A partial groom was made this morning. We had 80% coverage prior to last nights snow event, current conditions should make for great skiing.
Eric's tow is once again back in service.
Please limit yourselves to no more than 3 people on any tow at once and stay in the tow track.
Looks as if we have a good possibility of running the following weekend.
Sunday February 19, 2023 AM
After careful review of the conditions at the end of the day it has been determined that we don't have enough snow to operate Sunday. Many bare spots and increasing by the hour. Think Snow
Saturday February 18, 2023 AM
Early conditions will be best! The hill has received a full groom. Expect conditions after 1 PM to be a bit soft. The sun is both beautiful and burning off precious snow. The main will not be in operation today due to dangerous conditions in the tow track and limited snow due to blow off. We are closely watching next weeks weather systems which hopefully will top us off. We will start without Eric's tow but we anticipate that it should return to operation.
Friday February 17, 2023 PM
We are open today Friday for a special powder session! We will be open Saturday and Sunday. Current conditions are nearly 6" of new on a thin base so rock skis are still in order
Friday February 10, 2023 PM
Thursday's sloppy snow was around 2" but did not do us any favors, conditions are too thin to safely operate. Attend John Dee's Snow Church for updates on the all natural Fox Hill Snow-making system.

Friday February 3, 2023 PM
We had a full groom on Monday which has set up nicely we expect to have decent conditions this weekend.

Sunday January 29, 2023
OPENING DAY we will be open today from 10 AM

Friday January 27, 2023
We are watching Saturdays weather and hoping for enough base, time for a snow dance, keep an eye on the Google group for the latest updates.

Please join us in keeping Fox Hillsafe for all, review our 'safety first' information now the first sheet in your hill crew schedule.
Review these nation-wide initiatives and
Know the Code
:
Kids on lifts
Ride another day
High Fives Foundation
Think Snow!
Do you like a nice base on the steeps? Do you hope for a long season?
If you answered YES! join our
Pisteurs
Club and
boot pack
the hill.
Earn your turns and step the steeps top to bottom it is a great warm-up and helps the hill for the enjoyment of all.
Primary areas to be stepped are the Practice Hill and Run 0, but any run that doesn't get machine groomed will benefit.
So join the team, earn your turns, and step the steeps!