TM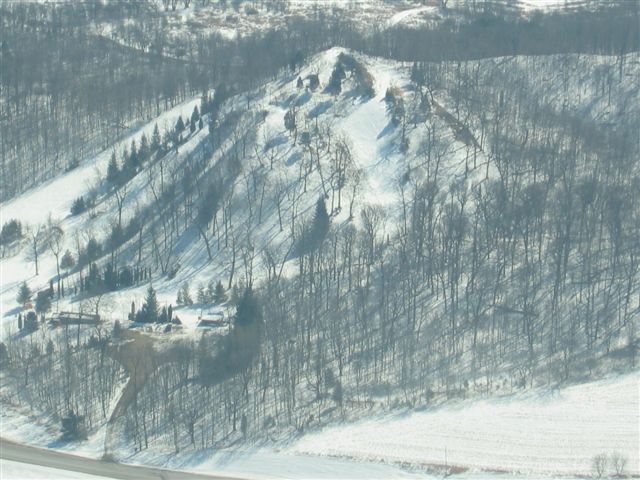 The Members of the Milwaukee Ski club own and operate the Fox Hill™ Ski Area.
It is located just a few miles North of Slinger, Wisconsin on the East shore of Big Cedar Lake.
Directions and map

The Milwaukee Ski Club is reasonably priced for an excellent skiing value.
2019-2020 Rates
We offer beginner, intermediate, and some of the most challenging expert runs in Southeastern Wisconsin.
We have 226' of vertical served by 4 rope tows.
Lift lines are the exception not the rule.
Also we have a cross-country loop with access to the neighboring CLCF trails.

We have been a club since 1910!
Memberships are currently available.
There is no waiting list at this time.
For more information on The Milwaukee Ski Club email info@foxhill.org

The Milwaukee Ski Club is Private and the Fox Hill™ Ski Area and facilities of the club are limited to members of the Milwaukee Ski Club as stated in the by-laws.
Memberships are available.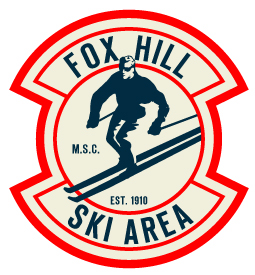 It is our sad duty to report the passing of Marilyn Jacobs on Tuesday March 10, 2020.
Marilyn was a past president of the Milwaukee Ski Club serving from 1983-1985 and a board member and newsletter editor, for many years.
Funeral services to be held on Thursday March 12, 2020 at the Goodman-Bensman Funeral Home.

Fox Hill™ Snow Report

Fox Hill™ Downhill runs are Closed.
Nordic trails are Open. For more Nordic reports see Friends of Lapham Peak or SkinnySki.com

See our Conditions page for the latest report straight from the hill and will be updated before the text below.

Friday March 6, 2020
Due to the week of hot weather we will be closed this weekend March 7th and 8th.
The hill has held up fairly well so if we get a decent snow storm we could go and play once again.
Friday February 28, 2020
Conditions set up hard after last week, due to the boiler plate conditions we will not be open on Saturday, we hope to be open on Sunday with spring like conditions, do check the Conditions page for the most up to the minute conditions.
Be careful on the driveway it has some very icy sections.


Friday February 21, 2020
We have received 3" - 4" of fresh new snow this week and that has been groomed out in two sessions. Expect spring like conditions this weekend with the best time to ski being early Saturday. Come on out and enjoy the excellent conditions this weekend February 22nd and 23rd.
The time to ski Fox Hill™ is NOW!
Get the Fox Hill
™
app, well it really is just your browser, consider pinning our conditions page on your phone for the latest hill conditions at a touch of a button. See:
http://www.foxhill.org/conditions.htm
for the latest, this is updated more currently than the report on the webpage.
Friday February 14, 2020
We are planning another epic weekend with a break from the bitterly cold temperatures. Now is the time to Ski Fox Hill!
Sunday from the Hill 8:30 AM
We had an excellent time last night, but we have a full schedule of activities today.
Currently it we have steady snow with 2" of new fluff powder and counting over a well established base.
Follow the
Conditions
page for the latest updates direct from the hill.
We wish to thank all that made last night special and hope to see everyone again soon.
Friday February 7, 2020 9:50 AM
Important update!
After an early morning assessment of the Hill conditions it is in the best interest to move to Sunday with the kids portion of the carnival when we will be receiving 2-4 inches of fresh snow per Rob Haswell from Fox 6. Bare spots remain on tow paths and on the main plus conditions are very hard/icy. We will have the same schedule of carnival events Sunday including the White Stag Race. We were hoping for the snow that was in the forecast mid week but obviously we received nothing.
"Fox Tails Party" Saturday night will still go on as planned and we will be open on Saturday as well.
See you all this weekend! Don't forget to invite some friends!!
Sincerely,
Fox Hill Management
P.S. Remember Costumes are encouraged! :)
Up to the minute updates direct from the hill will be on the
Conditions
page as usual.
Friday January 31, 2020
We will be open on Saturday with warm conditions and soft snow.
Due to forecast weather we are planning on being closed on Sunday to preserve our snow pack for the winter carnival and Fox Festival.
Up to the minute updates will be on the
Conditions
page as usual.
Friday January 24, 2020
It is currently snowing at Fox Hill! We will be open Saturday and Sunday with great conditions.
Check the
Conditions
page for frequently updated conditions direct from the hill.
On Sunday your Fox Hill Ski Patrol will be training on the hill.
Saturday January 18, 2020 10:30 report
We are in operation!
Grooming will be on-going watch for grooming equipment on open runs. Latest updates on the
Conditions
page.
Friday January 17, 2020 9:30 PM report
Sorry for the late notice. It is currently 9:30 and no real let up since 5PM. Radar says we should have snow throughout the night. 6-10 has the highest probability, but you know weather. It is safe to say that we can operate the Bunny, Eric's and the Tom's way. The main will need to be inspected for coverage but I would say it has a good chance to be fully ski-able. Tom will be grooming early to cover the smaller hills and the flats however due to timing expect it to be somewhat ungroomed throughout the day.
Pow pow pow!!!

Think Snow!